Navigation
How to buy
For
how to order
, delivery time, guarantees etc.
read our
"how to's"
We accept orders from any country !
Distributors
All our Products are
RoHs compliant
!
About us
Our group is Chinese Manufacturer which owns 3 factories and 4 workshops:
Export items:
1. LED diodes
2. Cooling modules
3. Heatsinks
4. LCD modules
Domestic market:
5. Multimeters
6. Connectors + cables
7. Switches
Factories are located in Jiangsu and Zhejiang provinces in China.
LED/LED Products Accessories
RGB Controller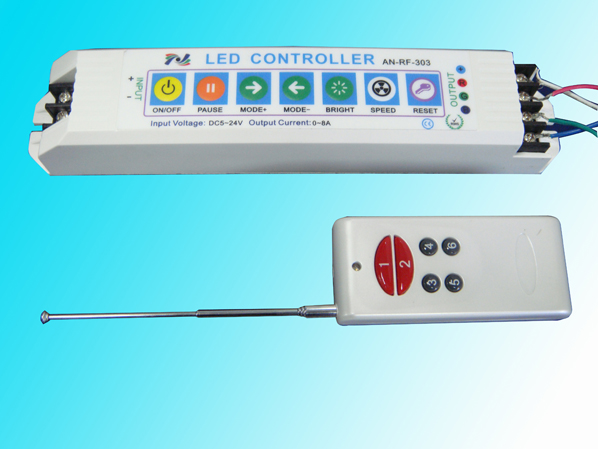 RGB-Controller-303: Working Temperature: -20~60 degree
No RoHs certificate available, not for resale on EU territories
Supply Voltage: DC 5-24V,
Product size: L210*W40*H30mm, Package size:L295*W45*H35mm,
Changing mode: 29 modes
Remote distance: 100m, Color depth: Max.256 level per RGB, Bright adjust: 8 levels
Net weight:175g, Gross weight:205g,
Output: Three CMOS drain-open output, Max output current: 8A per channel

Here is the RGB controller movie
http://ledz.com/?p=RGB-LED-strip-controller-movie
Universal Power supply (i.e. for STRF5-5050-WP-T)

PS-DC12V-36W-(AC100-240V) size: 110x45x25mm, weight 200g
Input 100-240V 50-60Hz, Output DC12V 3A (36W)
Over-voltage, over-current, short-circuit protection
Operating Temperature Range: -10 Deg ~40 Deg
CE Certification
Universal Power supply (i.e. for LED Strips)

JL-1220A Size 180x25x25mm, weight 250g, Water Proof
Input 90~250V, Output 12V 1.5A max (18W) - Good i.e. for powering one reel of Flex strips (STRF...)
For hobby use only, not CE certified.
Connectors and cables for STR1,STR2 and STR3
RGBStrip-Cable - Interconnect strips for STR3
assembled 4 x 30.5cm cable + 2 connectors
Power source for testing LEDs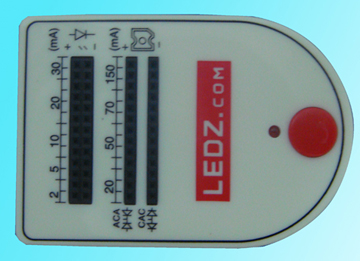 LED "Tester" (power source for testing the LEDs)
Suitable for any LEDs with pins (like through-hole etc.) slots: 2x2mA, 2x5mA, 3x10mA, 4x20mA, 2x30mA
Also suitable for Auto (UFO, Piranha) LEDs slots: 1x20mA, 1x50mA, 1x70mA, 1x150mA
Power source: 9V battery (NOT included with the tester)
Size 85x55x25mm, weight 80g (including 9V battery)
Converter (Driver) for 1W power LEDs
PCB01-1WBULB
Input 12V, output 350mA (Voltage automatic)
Size of PCB 12x13mm, weight 2.9g